JOIN US AT ANNECY FESTIVAL 2023

LES JARDINS DE L'EUROPE
TUESDAY 13th TO THURSDAY 15th JUNE
11AM - 4PM
Come and meet our MPC & The Mill teams at Annecy International Animation Film Festival and discuss your professional career!
Whether it's with a VFX producer, an animation lead, a recruiter, a rigger or a marketing manager, a panel of VFX and Animation industry professionals will be on hand to chat and give you advice.
Don't miss out and add this event to your calendar:
WHERE TO FIND US
Meet us inside the "Jardins de l'Europe" near the picnic area.
If you're struggling to find us, use the map below 👇
Book a 15 minute face-to-face catch-up with us below! You'll have a chance to meet the teams at MPC, The Mill and Technicolor Creative Studios Academy.
No more slots available? Not to worry, you can still come and see us at the "Jardins de l'Europe" between 11am-4pm from Tuesday 13th - Thursday 15th June.D

Our professionals will be sharing their industry experience and providing you with advice! Come and listen to their workshops and gain insight into their world.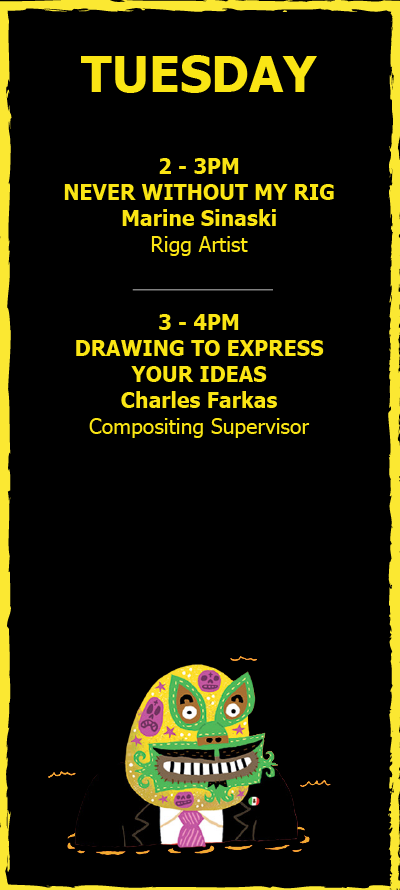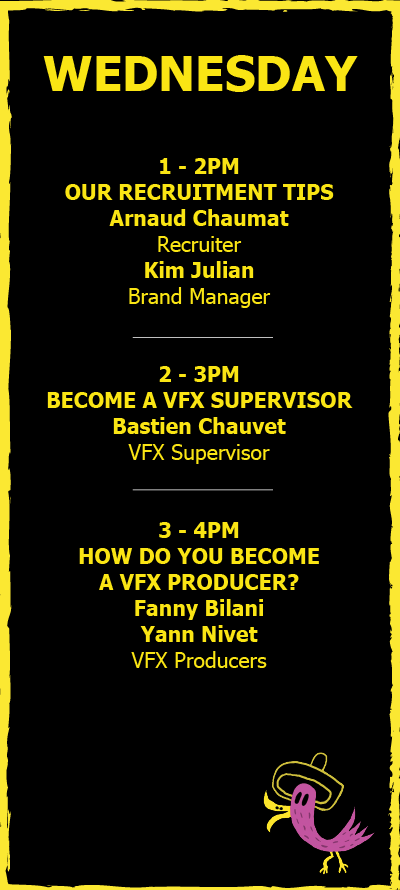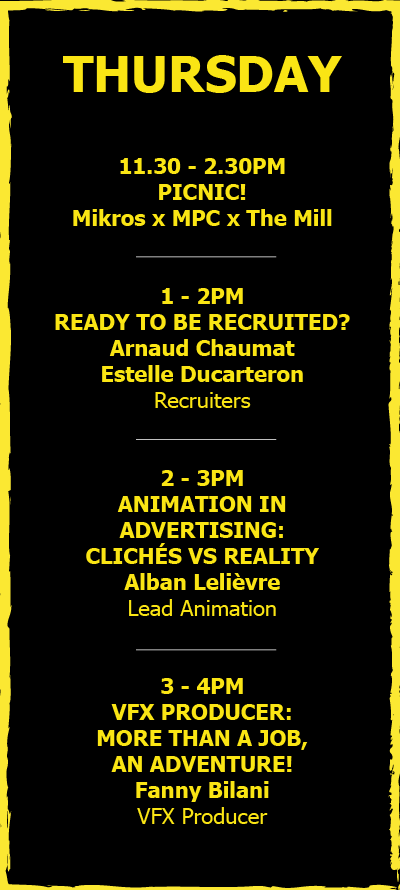 On top of being experts in the VFX field we are improvised entertainers!
We're bringing you picnics, games, mentoring workshops, goodies, bubble tea brought to you by our Instant Bubble chefs, and not to mention the the picnic hosted by our sister company, Mikros Animation, on Thursday 15th
…All of this, just for you!
Sign up to our Newsletter